How to Transfer Your Account to B. Riley Wealth Management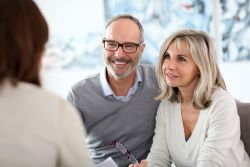 To establish a new account at B. Riley Wealth Management, you will need to provide certain information to initiate transfer of assets from an existing account into a new account here. I will provide you with a complete set of account documents for each of the accounts you wish to transfer. These documents may be delivered by mail or email, depending upon your preference.
Following below is a description of the documents you may receive along with a link to view a sample of these documents. Additional documents may be included in your package based on the type of account being transferred. We will contact you shortly to answer questions and to assist with the completion these forms. In the meantime, please do not hesitate to contact us.
Once your new B. Riley Wealth Management account(s) has been established, you will receive completed account documents along with a signature page which will need to be signed and dated by all account owners and returned as quickly as possible via mail or email.
Account Transfer Form
A separate Account Transfer Form is required for each account you wish to transfer to B. Riley Wealth Management. This form will need to be signed by all account owners to initiate a transfer of each account. You will need to include a copy of your most recent statement from the broker/dealer that currently holds your account.
New Account Information Worksheet
You will receive a New Account Information Worksheet for accounts in your household. This form will need to be completed by each account owner(s) listed on the account.